HCBC Christmas Cards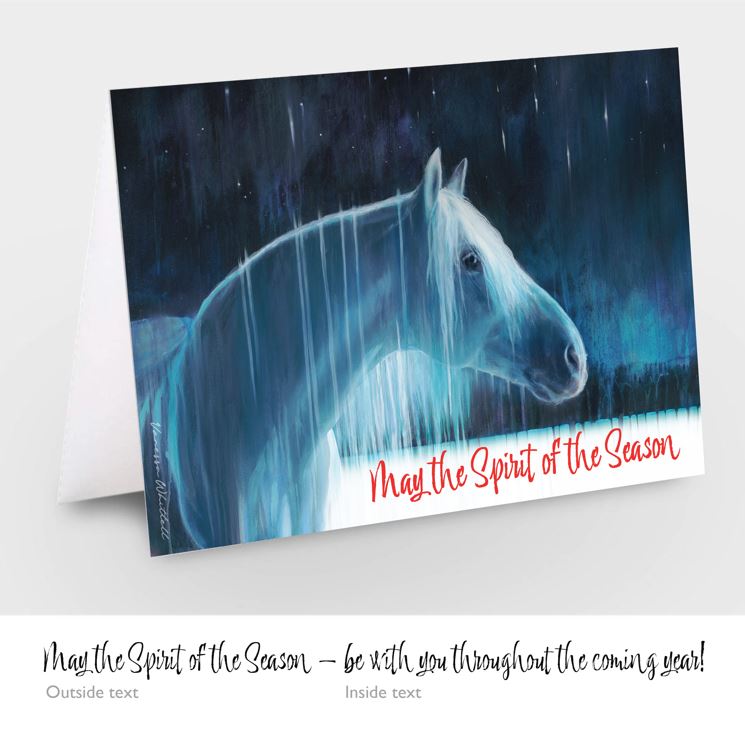 HCBC Christmas Card (Box of 10, envelopes included) $12.09
All proceeds from the sale of these cards go to supporting the
HORSE COUNCIL BC'S ANIMAL DISASTER RELIEF FUND
About the artist:
Vanessa Whittell worked as an illustrator, graphic designer and art director for 25 years. Now a painter – Her background in art and design, combined with her love of horses and riding has led her to create contemporary equine art in an abstract realism style. To view originals, prints and commission information please visit: www.vanessawhittell.com Vanessa lives with her husband, two dogs and four horses in Fort Langley.
*NEW* HCBC Track Right Dressage Pattern Guide!
Need a visual to help learn your dressage tests? Track Right shows step by step movements for the 2023 HCBC Dressage Tests for levels Walk/Trot through Second Level. The 2023 HCBC Dressage Tests are new and will be used for many years. Spiral bound book including laminated pages of blank arenas to practice drawing out your tests with a dry erase marker.
A great learning tool for the Dressage Enthusiast!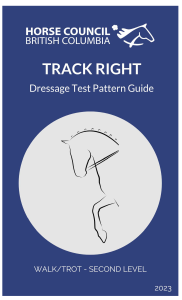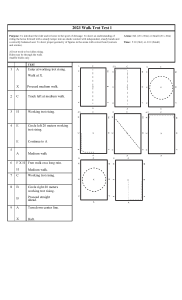 $29.99
HCBC Winter Wear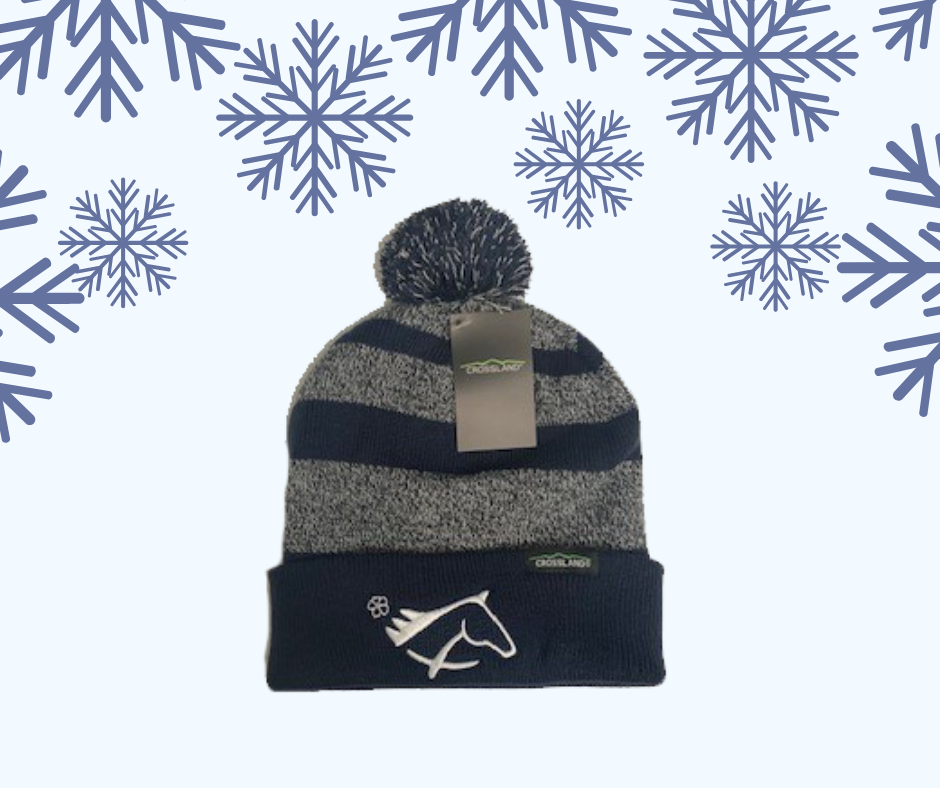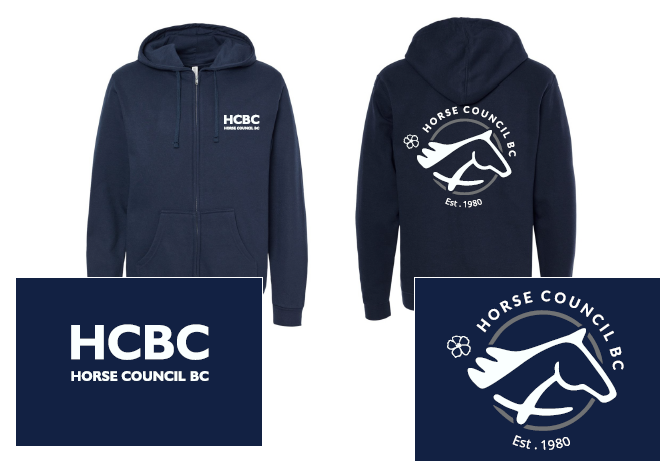 HCBC Membership
HCBC Membership makes a great gift or stocking stuffer! It is both useful and eco-friendly! Renew today at: https://hcbc.online/or call the office at 1-800-345-8055
The Pony Tails Book of Colouring Fun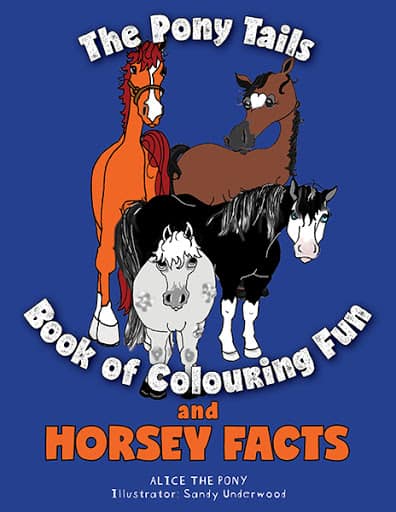 By Alice the Pony
The Pony Tails Book of Colouring Fun and Horsey Facts is a busy activity book designed to ignite the imaginations of horse loving children. The pictures, which depict horses in various states of work and play (infused with a great spirit of energy and joy) are charming and full of whimsy.
In addition to the coloring pages, there is a variety of other activities and content within the pages of this teeming book. There are quotes, poems, recipes, puzzles, mazes, challenges and more along with fact filled pages of advice for readers interested in learning more about particular aspects of equestrian life.
Alice the Pony authored this book with the help of Sandy Underwood who completed all of the illustrations.
$16.95 
HCBC Bookstore
For a wide range of popular and rare equestrian books, visit the HCBC Bookstore by clicking here!
HCBC Travel Mug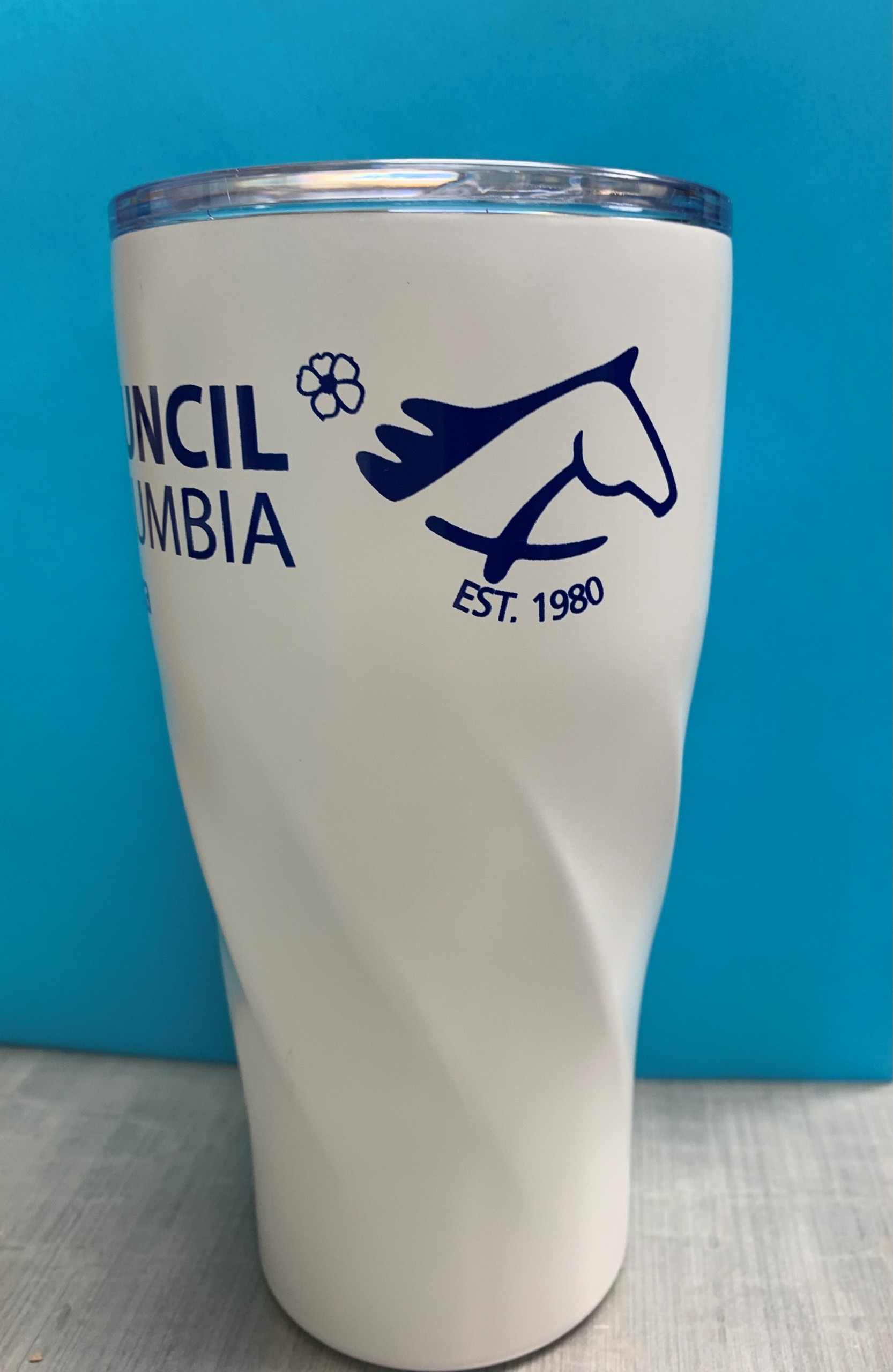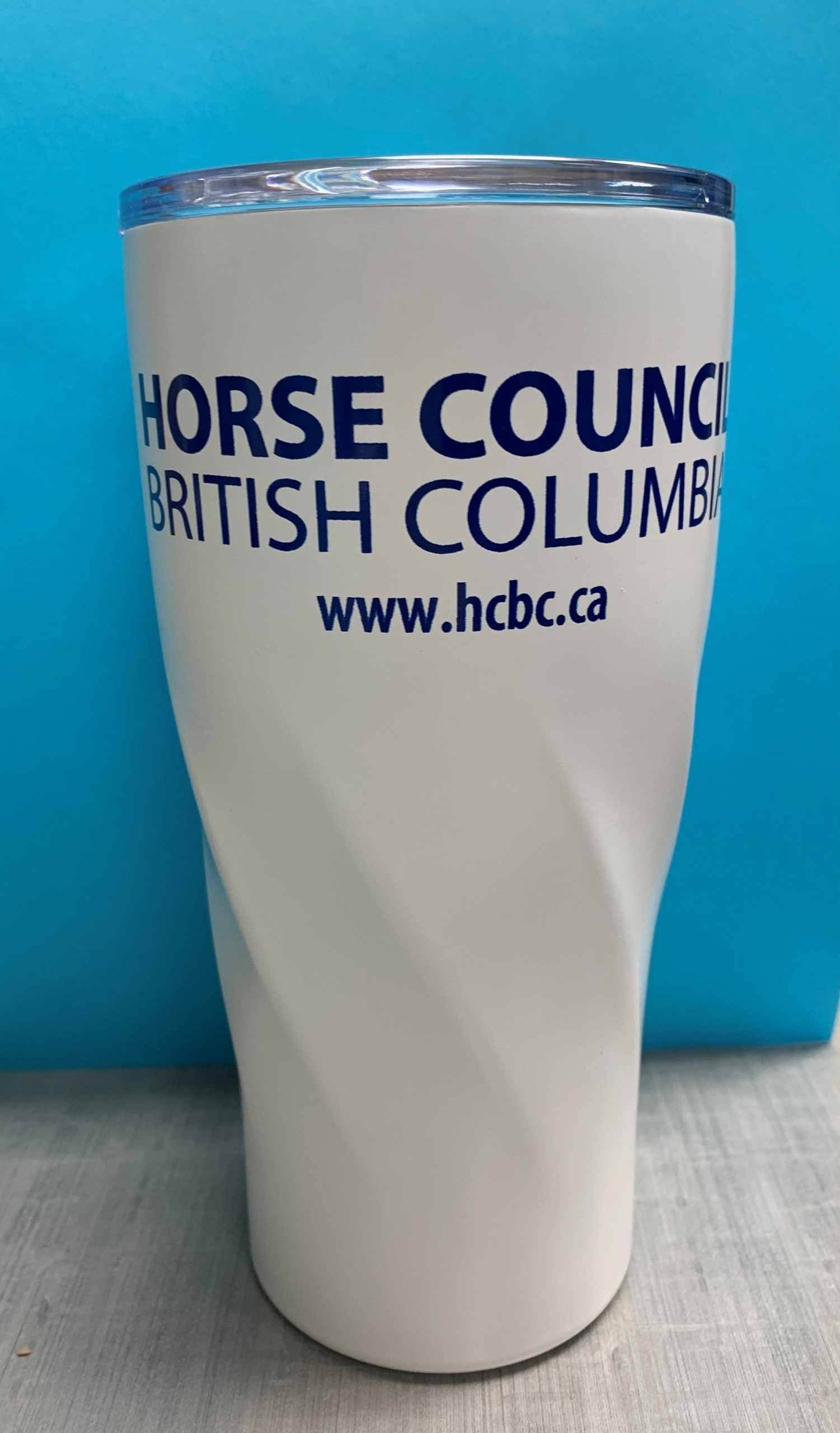 Imprinted tumbler is made from double-wall stainless steel.
Copper-lined vacuum insulation keeps drinks hot or cold for hours.
Includes a clear, push-on plastic lid with a swivel closure.