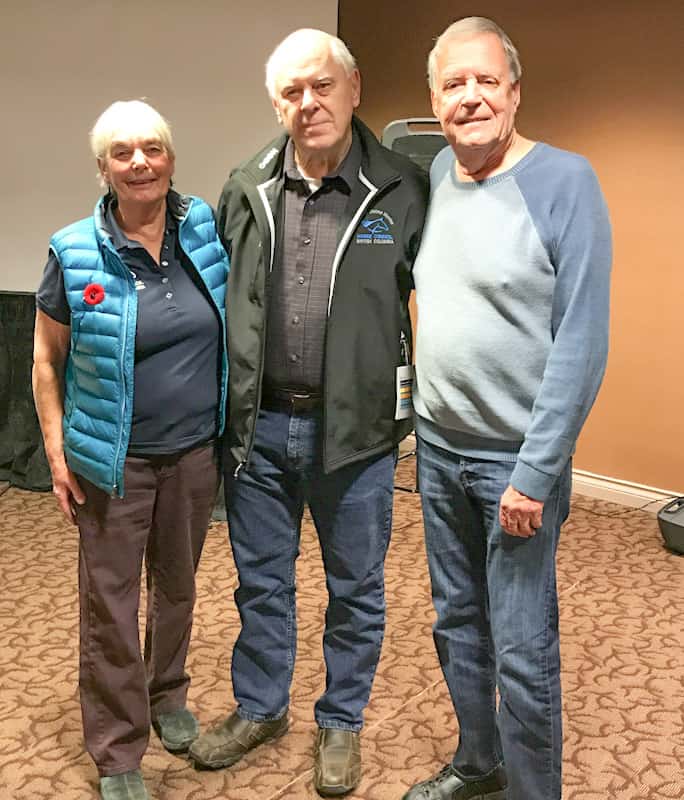 Gord Mackenzie is a long-time volunteer at Horse Council British Columbia, and has been outstanding in his contribution to the organization.  Gord first served on the HCBC Board of Directors in 1997 as Back Country Horsemen of BC's Affiliate Director, and has served nearly continually since that time, most recently as a Director at Large.
During his time on the HCBC board, Gord was Treasurer at a time when the organization greatly benefitted from his expertise and sound financial management, aiding us in moving to a robust financial model.  He brought with him an appreciation and knowledge of technology and business tools from his professional experience, and shared them willingly.  Gord established budgeting tools, encouraging investment in technology and staff that has led to the growth and financial stability of HCBC.
Now Gord's super power has to be networking-  as VP of Industry and Agriculture from 2007 to 2015 he has assisted staff in opening doors with government and the private sector, but most importantly taught others around him of the importance of working to establish professional relationships, and how to establish lasting connections that benefit the equine sector.
Over the years, Gord has served on the Horse Council Executive Committee, Finance Committee, Service Agreement Committee, Strategic Planning Committee and Nomination Committee.  He is generous with both his time and knowledge, and has mentored and encouraged other directors and staff in their development.  He has served both officially and un-officially in the important job of board recruitment.
Gord Mackenzie retired from his successful business and has dedicated much of his time and expertise to Horse Council BC and other groups.  In 2012 Gord received the Sport BC Presidents Award for outstanding volunteer service.  He is the Past Provincial President of Back Country Horsemen of BC and was awarded a lifetime membership from BCHBC.
It is because of Gord Mackenzie's truly outstanding contribution to Horse Council BC that we are proud to present him HCBC Lifetime Membership.  Gord's strong business acumen, coupled with his approachable and thoughtful nature, have been influential in implementing sound business decisions to successfully steer HCBC policy and programs.   Lifetime Membership is an acknowledgement of Gord Mackenzie's exceptional contribution to our organization and to the larger equine community.