In the Judges Booth with EC Senior Dressage Judge John MacPherson
Join Senior EC Dressage Judge John MacPherson ringside August 20th at the Super Nova Sunday portion of the Rising Stars Youth Dressage Festival. John will be discussing judging Dressage while we watch live rides. Come find out just what a Dressage Judge looks for and what will bring in those high scores.
This clinic will be great for anyone passionate about the sport of Dressage, whether you are a Dressage Judge, thinking about becoming a Dressage Judge, a rider or a coach.
Location: Maple Ridge Equi Sport Centre
Date: August 20 2023
Time: 10:00 am
Registration Fee $50.00
The clinic will count for updating hours
John MacPherson is an FEI competitor, EC Level 3 dressage coach and EC Senior Status Dressage Judge. His expertise in dressage and flatwork is immensely valuable to all levels of riders! John is a multi-year listed rider who has represented Canada Internationally for more than 25 years.
Sign up here:
Pleasure Driving Officials' Clinic with Senior EC Judge and Technical Delegate Mary Cork – On Demand
Senior EC Judge and Technical Delegate Mary Cork examines and explains basic Judging for Pleasure Driving, including what to look for in a pleasure Driving Class and tips on scoring and judging. Mary will critique some  Pleasure  classes and lead us through understanding the reasoning behind how she would score the classes. This clinic was previously recorded, please register and then email [email protected] to receive the link.
Cost $10.00
Register: https://hcbc.online/EventReg?State=Ticket&EventAlias=10176
Officials Insurance Webinar *Informational only not for updating qualifications*
Horse Council BC  invited all past, present and future Horse Show Officials and Organizers to join us for an in-depth discussion on Official's and Show Organizer's Insurance coverage.
Equine Insurance Specialist Mike King from CapriCMW Insurance Services Ltd. was  available to answer  many questions and filled everyone in on who, what, where, when and how you are covered while officiating, volunteering or hosting a horse show.
Watch  this very informative webinar: https://www.youtube.com/watch?v=gF34kF4dtwc
---
Past Clinics:
Driving Judges Clinic with Francois Bergeron
Calling all driving enthusiasts, you won't want to miss this one! HCBC/EC Officials Driving Clinic with clinician François Bergeron. Join us for a weekend of driving education with two days of classroom learning and one day of practical live judging.
Clinic is open to all Carriage Driving enthusiasts
For HCBC/EC Officials: Early bird special until April 1 $225.00, after that cost will be $250.00Includes two days of classroom, one day of live practical judging, breakfast and lunch Friday and Saturday, Friday evening Welcome reception and Education night
Auditors' welcome $60.00 per day or $150.00 for all three days, anyone that applies as a new HCBC Driving official at the clinic will have their application and test fees waived.
Clinician: François Bergeron
About François: Francois lives in Ormstown, Québec where he has spent all of his life in the driving world.  He has competed in Canada and USA in Pleasure and Combined Driving since 1985 and has driven in single, pair as well as tandem in competition. Francois has also been very successful competing in Pleasure Driving and has won many championships in Canada and in the USA. He has been twice named as alternate on the Canadian Team for the World Single Horse Championship and in 2019 was North American Preliminary Champion with the American Driving Society.
In 1998, Francois became a member of the American Driving Society and a Driving Coach with Equestrian Canada. In 2003 he graduated as a Combined Driving Judge with the American Driving Society and has officiated at many competitions which has brought him to 13 states in the US and five Provinces in Canada. Included in Francois' impressive resume is recognition as a Senior Combined Driving Judge with American Driving Society, a Senior Combined Driving Judge with Equestrian Canada and a Large "R" Combined Driving Judge with USEF.  In November 2021, Francois travelled to Poznan, Poland and graduated as a FEI 2*Combined Driving Judge. Francois loves to share his knowledge with people who share his passion with the sport of Driving and is excited to come to BC
Cara Whitham EC / HCBC Dressage Judges Clinic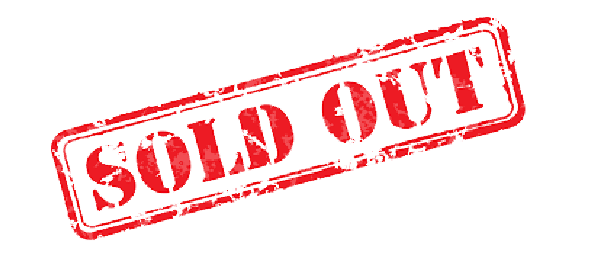 Horse Council BC is very excited to announce a September 2022, HCBC/Equestrian Canada Dressage Judges Clinic with Equestrian Canada Senior Status and FEI5* Dressage Judge Cara Whitham.
Cara's remarkable career in the equestrian industry has spanned everything from high performance dressage rider and certified coach to world-renowned judge, industry leader and volunteer. Through Cara's celebrated career as a judge, she continues to be in high demand today, and mentors many judges in Canada and around the world. Cara has the top distinction of holding her FEI 5* judging credentials for Dressage.
Plus, she has held FEI status as a Dressage Technical Delegate, Eventing Steward, and Dressage Course Director. Recognized internationally for her knowledge and insight into equestrian sport, Cara was hired as a television commentator for the 2007 WEG, as well as the 2004, 2008 and 2012 Olympic Games.
Cara's judging career has taken her around the world and to the very top of the sport. Her contributions to equestrian sport and industry are immeasurable, and we are so fortunate to have this opportunity to benefit from her dynamic and world-class talent, bottomless commitment and invaluable experience.
Piggy backing off of her judging assignment as Dressage Judge for the 55+ Games in Victoria, Cara will be staying on to share her expertise on the art of judging Dressage. This clinic is a must attend for all HCBC, EC Dressage Officials needing updating, any one wanting to become a Dressage Judge and wanting to start their education with one of the best or Dressage riders wanting to know what will earn you those top scores. Don't miss out on the invaluable opportunity.
*Friday will be a shortened evening session and not a full day*
Dates: September 16-18 2022
Location: Saanich Fair Grounds – 1528 Stellys Cross Rd, Saanichton, BC V8M 1S8
Cost: $250+GST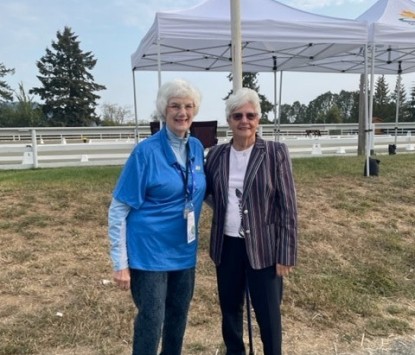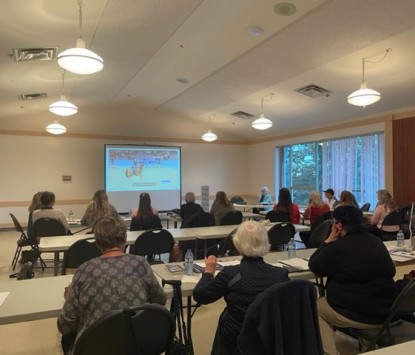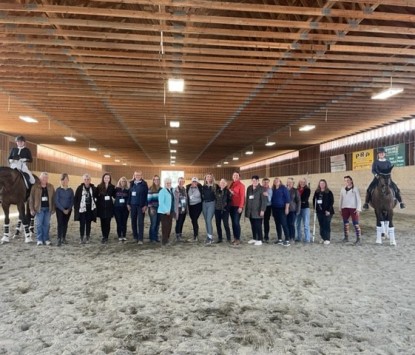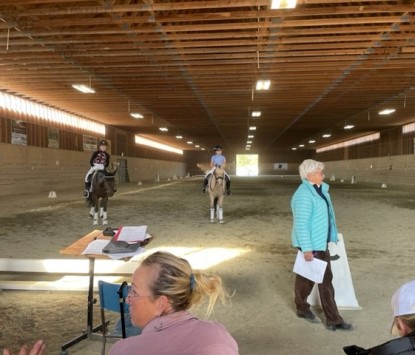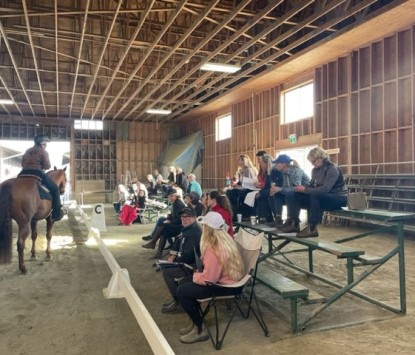 Horse Council BC / Equestrian Canada Hunter Jumper Course Design Clinic
Dates: March 11,12,13, 2022
Location: Thunderbird Show Park
Spend some time with two of BCs 'renowned Hunter / Jumper Course Designers.
The Horse Council BC / Equestrian Canada Hunter Jumper Course Design Clinic
will be held in conjunction with Thunderbird Show Park's March Gateway Finale. TBird's world class facility and expertly designed rings lends itself perfectly to provide an excellent opportunity for hands on learning the "ins and outs" of Hunter and Jumper Course Design.
Enjoy expert instruction from clinician Peter Holmes, (FEI CD L3* JU, EC Senior Hunter Jumper Course Designer as well as additional mentorship from the Gateway Finale competitions' assigned Course Designer Meghan Rawlins. Meghan is a FEI Level 2, EC 'S' Sr Course Designer 'R" Course Designer Canada 'r' judge for Hunters and Jumpers and a USEF 'R' Hunter Judge. Meghan will be assisting with the clinic during off hours and at the completion of her competition day.
Whether you are a Provincially or Nationally Recorded Hunter / Jumper Course Designer needing updating, someone interested in becoming a Course Designer, someone just wanting to sharpen your eye and expand your knowledge, or a rider or parent wondering how and why the Course Designer does what they do, this is a clinic you won't want to miss!
Dates: March 11,12,13
Location: Thunderbird Show Park
Pre-Registration is required:
Friday, Saturday, Sunday: $150.00
$75.00 per day
Both the new Applicant Fee ($25.00), and the Exam Fee ($75.00) will be waived for all registrants attending this clinic.
Please contact [email protected] for more information
Randy Roy, Senior Judge 2 Day judge's clinic and rider symposium. EC & HCBC approved.
March 31- April 2 2023, Prince George BC, Classroom & Live Judging
Randy Roy is a senior international judge, course designer, coach and author. He owns and operates Hunters Glen Show Stable which has recently relocated to Caledon, ON. His experience judging and course designing for the past 44 years makes him an in-demand clinician. Still training and teaching all equestrian levels, Randy has worked with many top riders on both sides of the border who have gone on to enjoy stellar careers including Ian Millar, Eric Lamaze, Mac Cone, Jay Hayes, Jill Henselwood, Cheryl Lanctot, Ainsley Vince, Missy Clark, Peter Stoeckl, Natalie and Tory Bova, Geoff Teall, Natasha Skupsky, Ryan Roy and Cathy Roy. Randy is the author of nine books which succinctly explain what the judge is looking for in the ring, how to achieve it, and what to avoid doing. His new book, The Judge Tells All, with a foreword and introduction by Ian Millar and Eric Lamaze was recently published.
March 31 7-9PM Open House, Sandman Signature Hotel
April1 Classroom Session 8:45-5:00 Sandman Signature Hotel
April 2 Live Judging & Rider Symposium 8:30-5:00 Prince George Agriplex
Registration is open, please email [email protected] to be included on the email list.