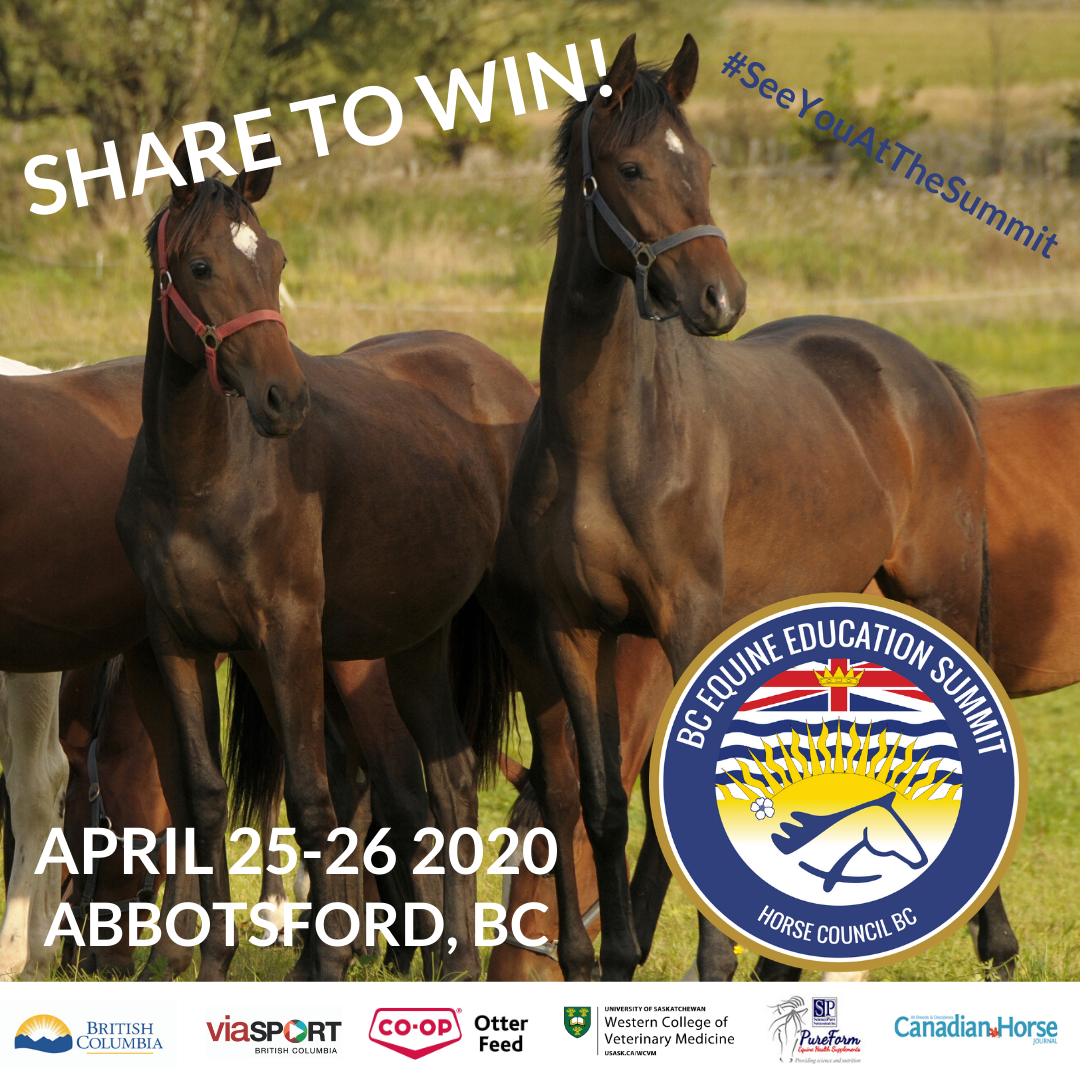 HCBC is holding a very exciting Facebook contest that you do not want to miss!
Click here to head to the post and enter!
Here are the details:
CONTEST TIME!
Enter to win a two-day pass to the BC Equine Education Summit April 25 and 26 2020 Abbotsford BC
Here are the contest rules:
• Follow us on Facebook
• Like and share the BC Equine Education Summit contest post and use the hash tag #seeyouatthesummit for your first entry
• Do you have two friends that would also like to attend the Summit? Tag them in this post so they can play along too, and you get a second entry into the draw
• Remember, if your post isn't public we can't see your share!
• There will be 12 winners drawn, one from each HCBC region.
• In addition, the 12 Summit pass winners will be entered for a chance to win the Grand Prize of HCBC swag and two nights hotel stay for the weekend of the Summit at theQuality Hotel & Conference Centre Abbotsford!
Not on Facebook? No worries, enter via email at [email protected] with your contact details
Anyone can enter, you don't have to be a HCBC member
Winner will be announced April 9
See you at the summit!
For more info on the BC Equine Education Summit visit: https://www.hcbc.ca/index.php/news-events-2/bc-equine-education-summit/