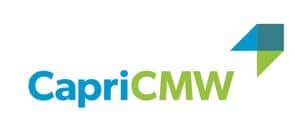 March 27, 2020
To our equine industry customers in British Columbia
As some of you will know by now, BC premier John Horgan has declared that "essential service" businesses should stay open during the COVID 19 pandemic.
"Essential services, according to the province, are those daily services essential to "preserving life, health, public safety and basic societal functioning. They are the services British Columbians rely on in their daily lives."
The government said those services must, however, follow the orders and guidance provided by the Public Health Officer to ensure safe operations and reduce the risk of transmission of COVID-19.
The list of essential services includes businesses that provide for the health and welfare of animals, including veterinarians, farms, boarding kennels, stables, animal shelters, zoos, aquariums, research facilities and other service providers.
In our opinion, the intent of the reference to "stables" in the Government response was to recognize that horses and other animals may require daily care to maintain health. We interpret this to mean that only essential care givers (vets, farriers, staff) should be allowed on premises to provide essential care to the horse until the COVID pandemic is under control.
If equine facilities, clubs and coach/trainer professionals do not heed the warnings and regulations as imposed from their Government and Health authorities, insurance coverage provided could be adversely affected.
Everyone has a social (and possibly legal) responsibility to protect yourself, your families, your clients, your staff, the families of all and the general community from what is a GLOBAL crisis. We empathize with horse owners who want to spend recreational (non-essential) time with their horses etc. but this is NOT THE TIME.
As we have stated previously, it is our recommendation that facilities and professionals that offer services such as instruction, clinics, shows, transport and BOARDING remain closed.
HCBC and their counterparts across the country have made their position clear as well.
I urge you to visit the following link for more information
https://www.hcbc.ca/index.php/news-events-2/covid-19-statement-and-updates/
If you have questions related to COVID 19 and your insurance coverage, we have set up a dedicated email to manage inbound inquires at [email protected] .Please contact us at that email address and a response will be provided by one of our team as quickly as possible.
Sincerely,
Michael A. (Mike) King, CAIB, R.I.B. – Partner