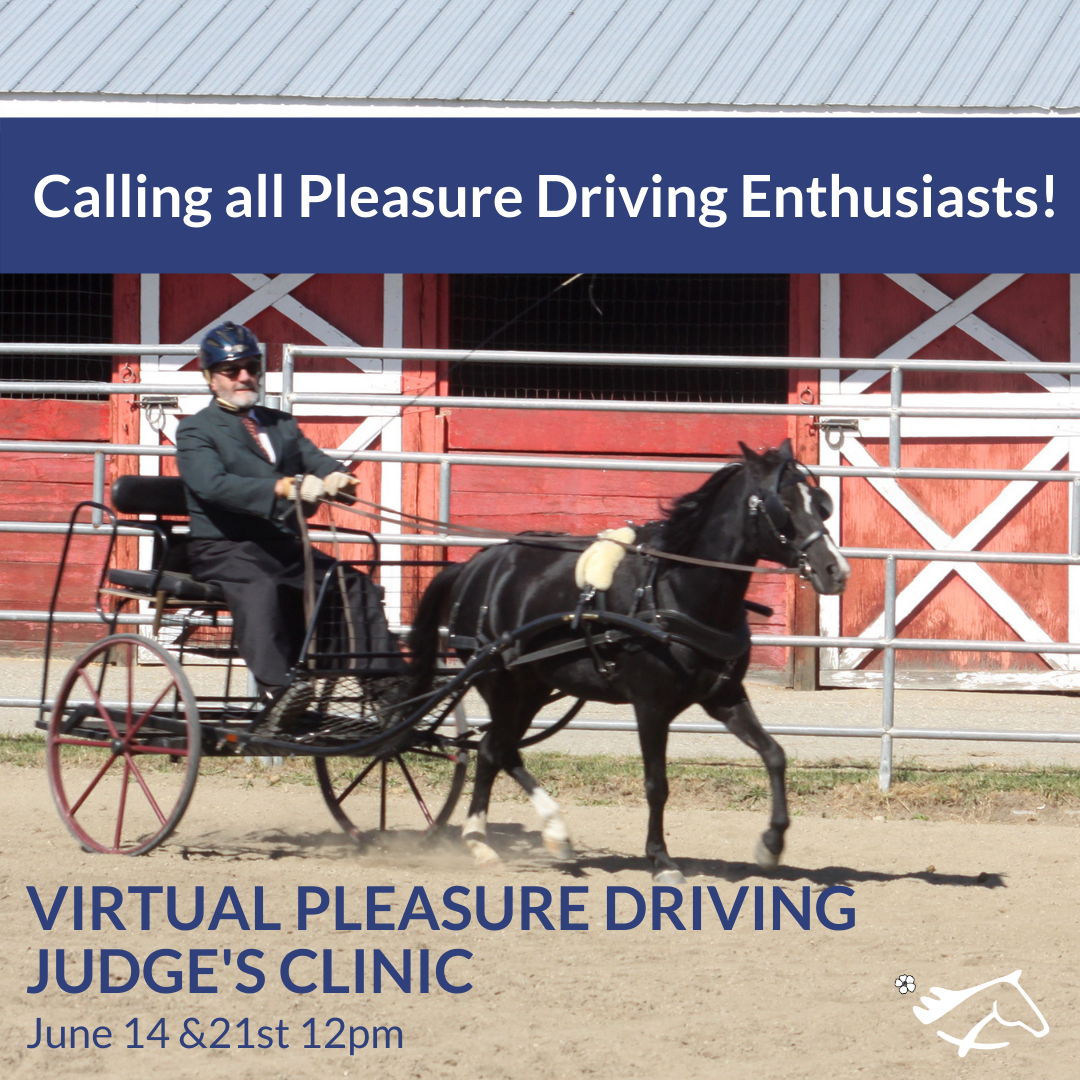 Calling all Pleasure Driving Enthusiasts!
Are you a Driving Official, interested in becoming a Driving Official, a Competitor wanting to know what the Judge is looking for or just a lover of the discipline and would like to learn more? Join us for a two-part Virtual Pleasure Driving Officials' clinic with Senior EC Judge and Technical Delegate Mary Cork.
In Session One, Mary will examine and explain basic Judging for Pleasure Driving, including what to look for in a pleasure Driving Class and tips on scoring and judging. In session two, we will be watching Pleasure Driving competition footage. Mary will critique some of the classes and lead us through understanding the reasoning behind how she would score the classes.
Not only will this be an invaluable educational opportunity and a candid look though the eyes of a Senior Pleasure Driving Judge, it will also count towards updating and satisfying current Driving Officials Status maintenance requirements.
Mark this great educational opportunity on your calendar and register here:
Session One
Date: Monday, June 14 2021 Time: 12:00pm BC Time
Cost $10.00
Register: https://horsereg.com/#!/events/3909-2021-06-14-virtual-pleasure-driving-officials-clinic-session-1
Session Two
Date: Monday June 21 Time: 12:00pm BC Time
Cost $10.00
Register: https://horsereg.com/#!/events/2021-06-21-virtual-pleasure-driving-officials-clinic-session-2