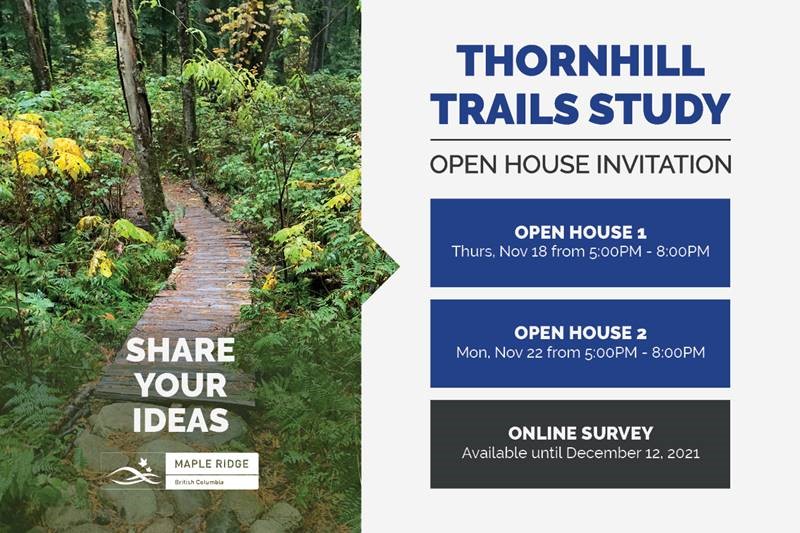 The Thornhill trail network in Maple Ridge is looking for community feedback! The Haney Horsemen Association has been hard at work with the City of Maple Ridge and Fraser Valley Mountain Bikers Association to come up with a formalized trail agreement. If you would like to show your support for equestrian trails on Thornhill please attend one of the following open houses:
Thursday, November 18th from 5:00pm to 8:00pm
Monday, November 22 from 5:00pm to 8:00pm
These in-person sessions will be held at the Maple Ridge Leisure Centre Multi Purpose Room # 4 (11925 Haney Place, Maple Ridge). For people who are unable to attend or for people who would like to attend virtually you can view the materials online (https://www.mapleridge.ca/1441/Park-Development?fbclid=IwAR18A7T14Jo-fj4p_fcsRoSrQkHZ2DCFcqhF2NIDMzybVAEPyFLI3L2vpZY) starting November 18  and submit questions to [email protected].