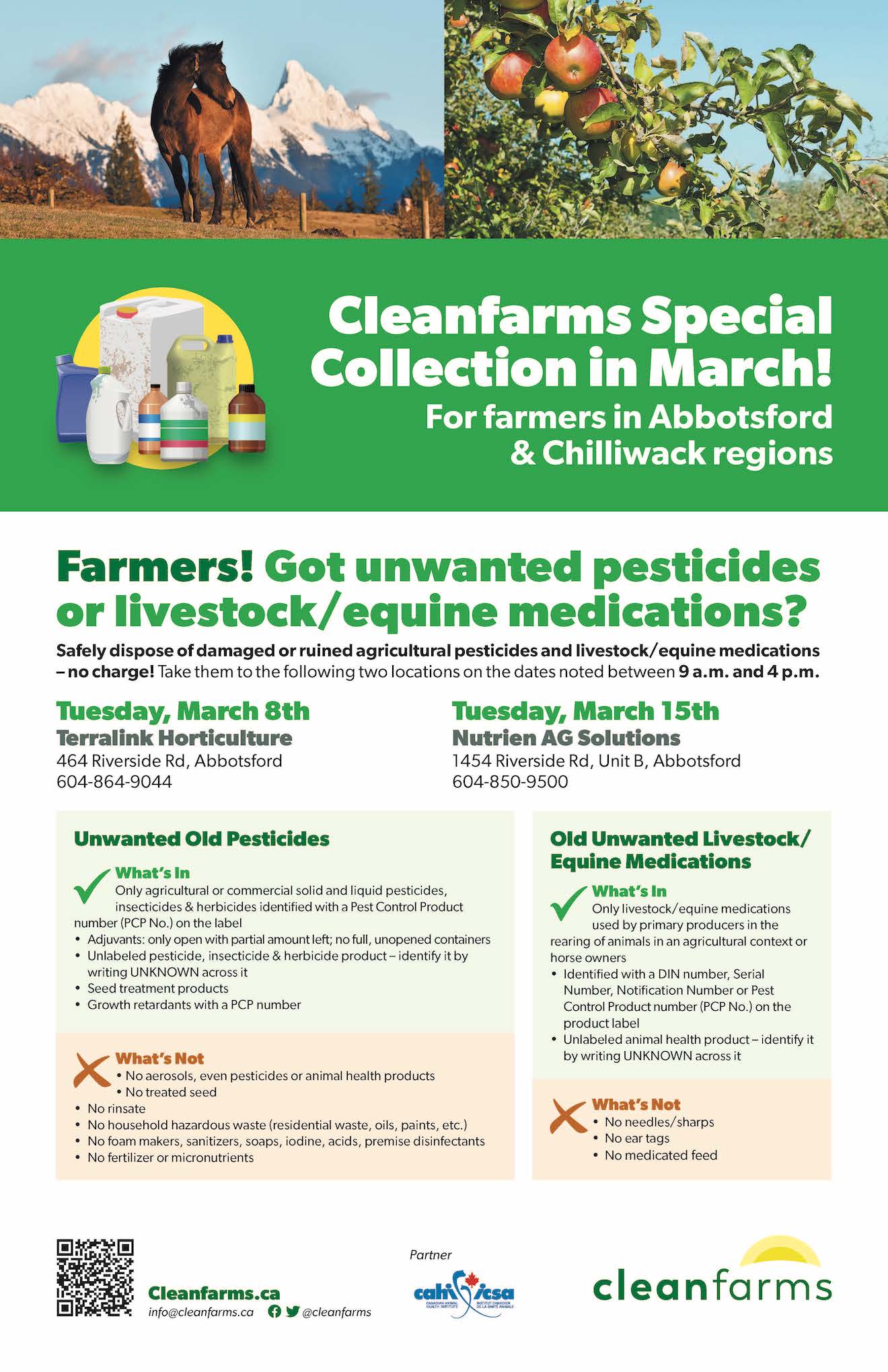 Cleanfarms is hosting special collections next month for farmers with ruined or damaged agricultural pesticides and livestock medications in the Fraser Valley. The 2 Abbotsford collection events will be held on March 8th and March 15th.  The attached poster contains more details.
Pesticides: old, obsolete, or otherwise unwanted pesticides (anything with a Pest Control Product Number on the label)
Animal health meds (anything with a Drug Identification Number on the label).
Gather – Collect your unwanted agricultural pesticides and obsolete animal health medications.
Place – All items need to be placed in a sealable or spill-proof container.
Return – Check to find when this program is taking place in your area then return items to your local collection site.