BC Summer Games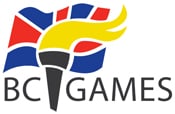 BC SUMMER GAMES – Maple Ridge – July 23-26, 2020

Cancellation of the BC Summer Games Maple Ridge 2020
March 25 2020:
Read the full statement from BC Games Society here: https://www.bcgames.org/News/Latest-News/ArtMID/1810/ArticleID/1895/2020-BC-Summer-Games-cancelled-Maple-Ridge-to-Host-2024?utm_campaign=PSOBCGamesSocietyStatement&utm_medium=email&utm_source=COVID19StatementPSO
We join with the BC Games Society in supporting the decision and commiserate with all those affected by the decision and the ongoing impact of Covid-19 on our community.
Thank you to all athletes, their families, coaches and competitions, and discipline affiliates who work and train together to support and participate in the Games experience for our youth. The 2022 BC Summer Games will be held in Prince George with the 2024 Games in Maple Ridge.
Susan Harrison
Officer Competition and Sport, HCBC
Provincial Advisor (equestrian) BC Games
____________________________________________________________
WHAT IS THE BC SUMMER GAMES?
The BC Winter and BC Summer Games are British Columbia's biennial celebration of sport and community.  Since 1978, the BC Games have taken place in 38 communities and involved over 350,000 participants and volunteers and thousands more as spectators and supporters. The purpose of the BC Games is "To provide an opportunity for the development of athletes, coaches, and officials in preparation for higher levels of competition in a multi-sport event which promotes interest and participation in sport and sporting activities, individual achievement and community development." The BC Games bring together British Columbia's best emerging high performance athletes, trained coaches, and certified officials for three days of competition.  This experience is an important development opportunity and stepping stone towards higher level sport competitions. Host Communities of the BC Summer Games will realize a direct economic benefit of over $2 million while also building volunteer and community capacity and promoting sport and healthy living. Rise above. Reach beyond.
Find Your Zone for BC Summer Games! Check out the online interactive Zone Map from BC Games.  Zone Map
CONTACTS
Provincial Sport Organization Equestrian
Horse Council BC
(604) 856-4304
[email protected]
Provincial Advisor Equestrian
Susan Harrison
(250) 701-1350
[email protected]