This year Horse Council gave $45,175.00 in Core Funding.  This money helped 31 groups around the province do projects they would not otherwise have been able to accomplish.  We are proud to have supported 3 high level competitions; one for Vaulting, one for Endurance and one for Dressage.
Here are a few of the projects that were able to be completed this year because of HCBC's Core Grants:
The Valley Riders-Sparwood used their funds to build a parking lot.  They can now safely load and unload their horses for a variety of events.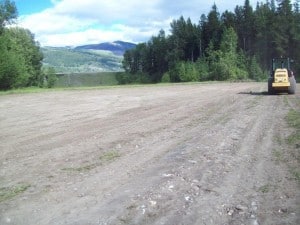 The Back Country Horseman in Selkirk-Stikine built a Mountain Trail Course for the entire community to enjoy.  It's exciting for them to have a new challenge in their area!
Several groups did arena and cross country course upgrades with their grant money so they will have safer and better footing for all riders enjoying the facilities.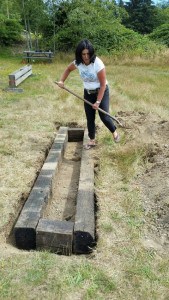 The Pine Ridge Roping Club got a small grant to allow them to purchase cow horn wraps so that the cows are not injured during their practice roping sessions.
These and the other projects are all such worthwhile causes that Horse Council BC is pleased to be able to support.  We look forward to receiving new grant applications next year.   This grant is open for applications from January 1 through April 15.  It is best to apply early so that if we need more information you have time to put the details together.
For more information see https://hcbc.ca/index.php/membership/funding-for-hcbc-members/core-funding/ or call the office (604-856-4304) and speak with Lynn (ext. 1007).