Winona Hartvikson of Langley, BC and Canadian Paralympian, Lauren Barwick, who resides in Reddick, FL, topped the leaderboard for Canada during the second week of the Adequan Global Dressage Festival (AGDF) CPEDI 3*, held Jan. 19-21, 2018 in Wellington, FL.
Hartvikson, partnered Ultimo  started out with back-to-back wins in the Grade I Team and Individual Tests, scoring 71.488% and 71.250%. They went on to earn their highest score yet on Jan. 21, placing second in the Freestyle with a score of 73.333%.
Barwick snagged second place across the board with Engelbrecht. In the Team, the duo scored 67.402% and earning 70.539% in the Individual, then finishing with 71.667% in the Freestyle.
In the Grage IV division, Laura Hall of Ladysmith, BC produced consistent results with Wendolin. The duo claimed fourth in both the Individual and Freestyle, with a score of 66.667% in the former and 66.333% in the latter. They also placed fifth in the Team (64.292%).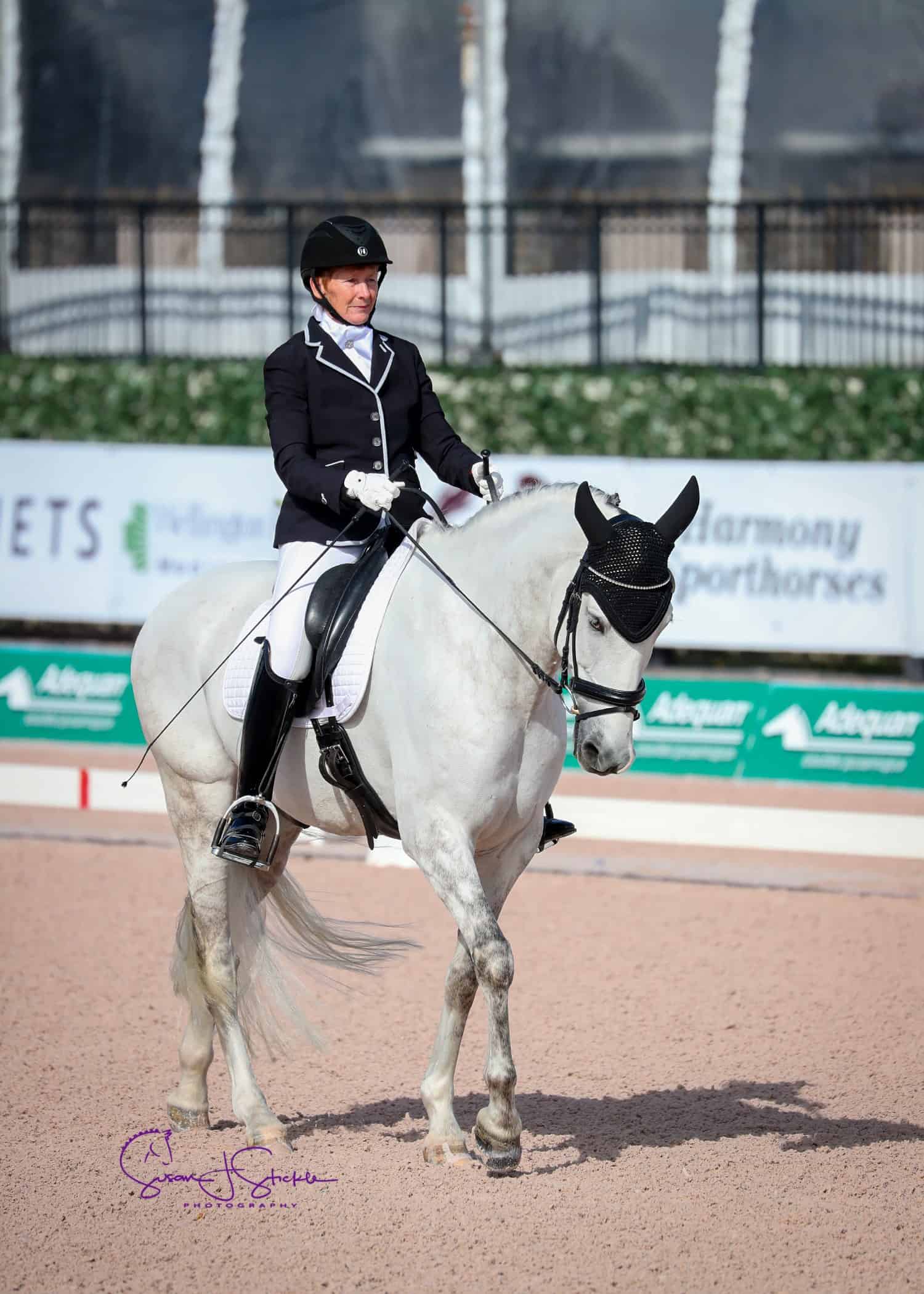 PHOTO – Winona Hartvikson and Ultimo nabbed back-to-back wins in the Grade I division at the Adequan Global Dressage Festival CPEDI 3*, held Jan. 19-21, 2018 in Wellington, FL. From Equestrian Canada