2012 BC Summer Games Legacy supports BC Games athletes
As part of the legacy from the 2012 BC Summer Games held in Surrey, a $30,000 bursary fund was created and is being distributed annually to deserving Surrey students.  The money was put in trust with the Surrey Secondary Schools Athletic Association to administer. Bursaries in the amount of $1500 have been distributed to nine students who have previously attended the BC Games.
"The BC Summer Games of 2012, was a fabulous event for our city and school district.  The legacy bursary fund was a wonderful idea and has helped many Surrey students with their pursuit of post-secondary schooling and athletics," said Dr. Jordan Tinney, Superintendent of Surrey Schools.  "Having completed three years of the five year commitment just shows what a beneficial legacy project can accomplish.  Congratulations to all our past and future bursary recipients."
Winners to Date:     
2013/14
Lindsay Stuart (Elgin Park) -2010 Equestrian
Byron Keturakis (Earl Marriott) ¬ 2010 Baseball
2012/13
Madison Power (Clayton Heights) 2010 Volleyball, 2012 Volleyball Beach
Alexandra Mueller (Lord Tweedsmuir) 2012 Rugby
Nicole Frketich (Lord Tweedsmuir) 2012 Rugby
Devon Dunn (Elgin Park) 2010 Volleyball, 2012 Volleyball Beach
2014/15
Claudia Corneil, Lord Tweedsmuir – Volleyball-Beach 2014
Darby Dunn, Elgin Park – Volleyball-Beach 2014
Matthew McLean, Earl Marriott – Athletics 2012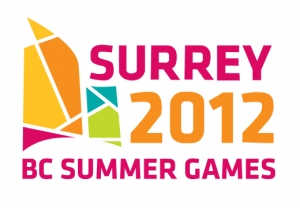 "The Board of Directors of the 2012 BC Summer Games had tremendous foresight to direct part of the financial legacy from their Games and extend it to benefits future BC Games athletes," said Kelly Mann, President and CEO of the BC Games Society.  "This bursary program ensures that our young athletes have the opportunity benefit from their BC Games experience in multiple ways and paves the road for their future success in sport."
BC Games alumni who are students in Surrey can find out more about the bursary from the school's administrators or athletics directors.  The next applications will be for the 2015/16 school year.