Horse Council BC members have been invited by BC Cattlemen's Association to attend these valuable workshops on how to best prepares and mitigate disaster on your farm.

Learn from those who have the expertise, firsthand knowledge and understanding of what "will, won't and might" work for you when facing a disaster.
Presented by AgSafeBC, BC Wildfire Services and BC Cattlemen's Association, with funding from the Beef Cattle Industry Development Fund.
Please note: Provincial rules on vaccination passports and masking apply to all in-person events.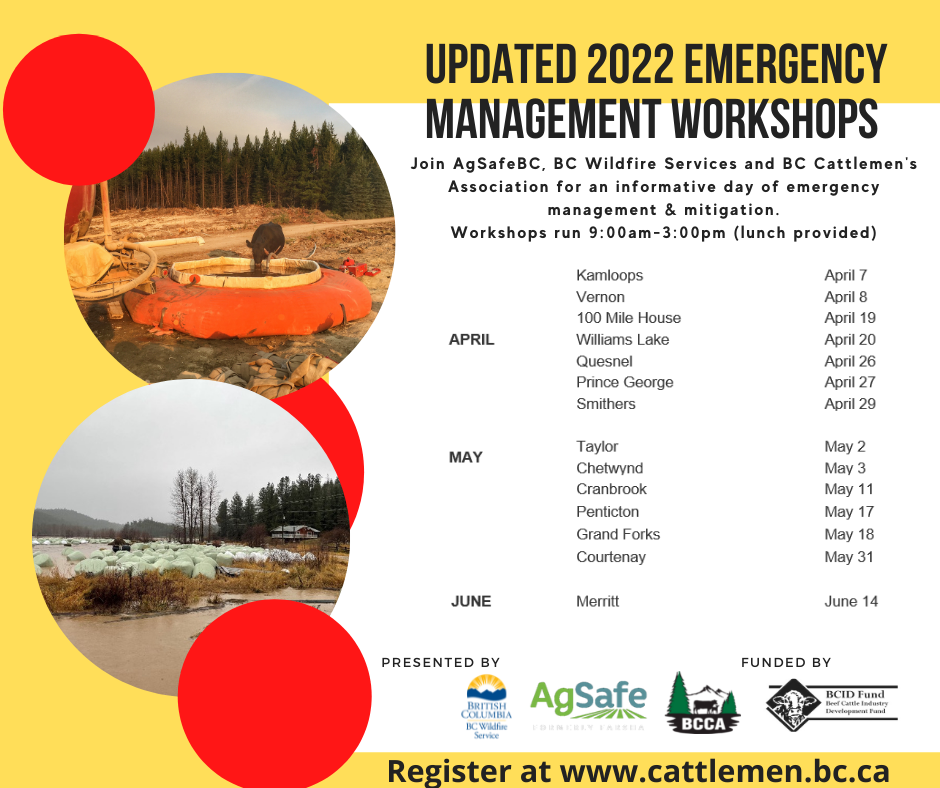 Register: https://www.cattlemen.bc.ca/