BC Summer Games Coaches
HCBC would like to acknowledge the outstanding coaches helping our BC Summer Games Athletes in Prince George. Meet them here: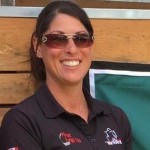 Tracy Comte TLC Equestrian
Credentials : Over 30 yrs experience in the horse industry.   Certified coach through Equine Canada since 1998.
Tracy started riding as a teen in Northern BC, then as a young adult transitioned to the Southern Interior (Kamloops) in 1993. She completed Equine Canada coaching certification in 1998, and is a certified competition coach.
In the past Tracy has had a successful Hunter/Jumper competition career with multiple successes on the "A" circuit competing Provincially and Nationally.  Career high lights include competing at Spruce Meadows in 2004, and provincial Championship awards in 2006.
Tracy enjoys young horse development, and young rider development. She currently has a lesson program for junior riders, and some seniors too, with competition goals for several of her students. Though she misses the thrill of the "back in the day" competition ring for herself, it is equally rewarding for her to see her students reach their goals and have competitive successes.
(Fun Fact: as a junior rider Tracy competed in the 1990 BC Summer Games in Prince George, BC representing zone 7)
Brandy Saunders
My name is Brandy Saunders. I grew up in the Northern Interior of BC. I was six when I got my first pony, joined Pony Club, and began a life and passion of all things equine. I have ridden and competed on a variety of horses in a variety of disciplines. During my Pony Club years, I had shown in Hunters, Jumpers, Dressage, and then fell in love with 3 Day Eventing.
In 2000, after a stint of travelling in Europe through equine related jobs and working student positions, I moved to the West Kootenay area of BC. Starting a family, an equestrian coaching business with small boarding stables, and going to college at the same time was very intense, but all so worth it!
Due to the Kootenay's relative geographical isolation, work began to establish a successful eventing program in the area. Continuing to develop our training facility has been a dream come true and has allowed our part of the province to become very involved with BC Eventing.  We have a group that travels to compete at 3 Day Events around the province and beyond. I have a wide range of students, from completely recreational to competitive, and love teaching everyone in between. In 2019, I upgraded my certification to EC Competition Coach Specialist – Eventing.
I am also on the board of directors for the BC Eventing Association and the Chairperson of the BCEA Young Rider Program, and I love developing programs for riders of all ages and levels.
I look forward to being part of the BC Summer Games in 2022!!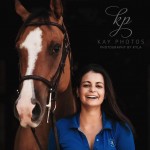 Sil Huber
Sil Huber obtained her A level in Pony Club in 2016 and then proceeded to coach all over BC. While obtaining her English Competition Coach, she also obtained her Western instructor. Sil has a strong focus on safety but loves creating a fun atmosphere for any level rider. Sil's travels have brought her back to her home base in Summerland where she now runs a small lesson facility.  She is beyond excited to take part in this coaching opportunity!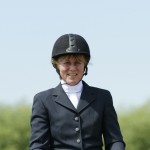 Val McKay
Val is an EC Competition Coach, Dressage Steward and previously Facilitator for: National Coaching Certification Program (NCCP). She came to BC in 2015 from Alberta where she coached for over 15 years at a large equestrian facility and is a current Team Member at Footnote Farms in Langley. Val brings many years experience competing in the Hunter Ring and Dressage Arena to her coaching.  She incorporates varied learning styles in her lessons to make things less complicated (KISS), has a eye for safety and likes to keep things fun.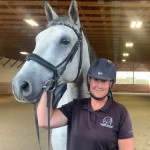 Ashley Sudds
Ashley moved to Kamloops from North Vancouver in February 2014 and now is the Executive Director for Kamloops Therapeutic Riding Association. She first started teaching at Pacific Riding For Developing Abilities in Langley.  Ashley started riding when she was 13 years old, her favorite discipline is Dressage. Ashley is a certified CTRBI CanTRA Basic Instructor. She is also a certified PATH Intl. Registered Therapeutic Riding Instructor. Along with her Therapeutic Riding certifications Ashley is a Registered Coach through Equestrian Canada. Ashley's passion in therapeutic riding is helping riders towards competing in the Equestrian Canada Video Competitions. Her favorite part about teaching is seeing the smiles on her riders' faces when they accomplish even the smallest goal. Ashley has two horses of her own, a very cute pony named Corto and a yearling "wildie" named Sage. Ashley is really looking forward to being part of the team at the BC Summer Games and wishes all the competitors to have lots of fun! Keep those smiles coming!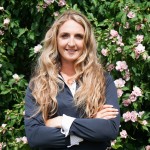 Shandelle Mathusz 
I am a current EC Licensed Competition Coach. As well I am accredited to train coaches to deliver EC's Rookie Rider Program and have been providing mentoring and evaluation to many equestrians working their way through the EC English Rider Level system. I have been coaching successful equestrians for 14 years.
I graduated with a Bachelor of Arts and a Bachelor of Education in 2015.During my undergrad years I co-founded the Lakehead University Equestrian Team. As captain my team and I competed successfully on the Intercollegiate Horse Show Association (IHSA) hunter equitation circuit in the US. During summer months I gained immeasurable experience under nationally and internationally renowned Canadian equestrians, Beth Underhill and Nicole Walker.
As a young rider I trained and competed in the eventing discipline. This combined with my hunter equitation and international level jumper discipline employment experience has formed the foundation for my understanding and appreciation for all aspects of classic foundation training for rider and horse. This includes disciplined focus and hard work learned while attaining a brown belt in karate jujitsu.
Prior to developing my own Equestrian training program and facility I was head coach at Queen Margaret's School on Vancouver Island. Delivering a one of a kind in Canada on campus Equestrian Program.
In addition to starting and training horses, I mentor aspiring Instructors and Coaches as well as providing riding instruction to select clients.
On a personal note I am the proud parent, with my husband Kevin, of two young daughters enjoying all the benefits and challenges of rural living including the raising of various farm animals.
I look forward to meeting you and helping your dreams come true during the upcoming BC Summer Games!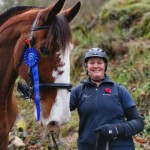 Stella French
When she was 16, Stella started working at the Powell River Therapeutic Riding Association after they put out a call for volunteers as a new program. She continued to gain experience and passion for therapeutic riding and pursued certification as an instructor. Stella was influenced by Rachel Brameld from Victoria Therapeutic Riding to achieve her certification with CanTRA to teach people with disabilities. Looking ahead to the BC games Stella knows one of the many challenges for the riders will be experiencing all of the "extras" that come along with such a big multi-sport event, such as big facilities and long waits in line while managing the fatigue that they may have due to their disability. Stella hopes that each rider will have a fantastic time participating with so many other athletes from around the province.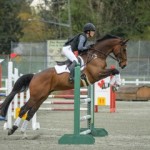 Maeve Drew
Maeve is an Equestrian Canada Licensed Competition Coach Specialist (Eventing).
She has training facility in the Cowichan Valley on Vancouver Island called "Longfield Equestrian".
Currently competing her lovely 9 year old TB Gelding "Country Playboy'. Thankfully Lincoln "Country Playboy' showed dismal results as a race horse & his previous owner wanted another career for his boy & a new partnership developed!
Maeve has ridden with many great coaches and trainers – Leslie Law, David O'Connor, William Fox Pitt, Nick Holmes-Smith, Lucinda Green, Sandra Donnelly, Andrew & Manuela McLean just to name a few.
Maeve gives her time as a Director of BC Eventing Association, sits on the Education and Adult Rider Committee as well as being the Coach Leader of the BC Young Riders. In 2016 & 2017, 2018, 2019 Maeve attended NAYC as Chef d'Quipe of our BC Young Rider team. With amazing results!
In the Spring of 2018 Maeve was very fortunate to be named Equestrian Canada "Competitive Coach of the Year"
Maeve is looking forward to being part of the BC Summer Games 2022!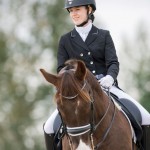 Nicole Berthelot
EC licensed "r" Dressage Judge and Competition Coach, Nicole lives and trains in the beautiful Pemberton Valley. Primarily a young horse rider, Nicole enjoys passing on her knowledge of equine psychology and dressage training to passionate students.