BC Summer Games Coaches
HCBC would like to acknowledge the outstanding coaches helping our BC Summer Games Athletes in Prince George. Meet them here: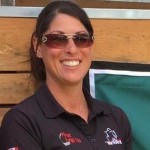 Tracy Comte TLC Equestrian
Credentials : Over 30 yrs experience in the horse industry.   Certified coach through Equine Canada since 1998.
Tracy started riding as a teen in Northern BC, then as a young adult transitioned to the Southern Interior (Kamloops) in 1993. She completed Equine Canada coaching certification in 1998, and is a certified competition coach.
In the past Tracy has had a successful Hunter/Jumper competition career with multiple successes on the "A" circuit competing Provincially and Nationally.  Career high lights include competing at Spruce Meadows in 2004, and provincial Championship awards in 2006.
Tracy enjoys young horse development, and young rider development. She currently has a lesson program for junior riders, and some seniors too, with competition goals for several of her students. Though she misses the thrill of the "back in the day" competition ring for herself, it is equally rewarding for her to see her students reach their goals and have competitive successes.
(Fun Fact: as a junior rider Tracy competed in the 1990 BC Summer Games in Prince George, BC representing zone 7)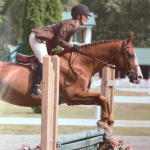 Ann McIntosh
My name is Ann McIntosh and I am originally from the United States.  When my parents moved our family to Canada we settled in Maple Ridge on a small hobby farm.  My love of horses started at a very young age with my first horse Dear Me.  I began lessons with the local pony club and this first experience of riding lessons and stable management was so inspiring to me that I continued up to Level B.
Under the guidance of some very talented coaches I continued my pursuit to further my showing experience throughout Canada and the United States.  Hunter, Jumpers and Equitation were my passion and Thunderbird and Spruce Meadows were always the highlight.
After having my son Mitchell I continued to ride and compete but I also began to coach. My coaching style has always been safety first.  My friend and mentor Norah Ross heard I was coaching and she highly recommended that I become a Certified Competition Coach. I achieved this in 1998 and more recently Equestrian Canada Licensed Coach and Equine Canada Learn to Ride Coach of the Month.
Whether my clients are recreational riders or competitive in the show ring I encourage them to get involved in the "Learn to ride" program.  They love learning more in- depth stable management and the certificate they receive for their accomplishment is always a proud moment.
I also continue to stay active in my education and attend clinics as frequently as possible.
Ashley Sudds
Kamloops, BC – Ashley started her journey to become a therapeutic riding instructor in the Lower Mainland at Pacific Riding for Developing Abilities in Langley, BC. In 2014 she moved to Kamloops to rise from a Session Coordinator to the Executive Director at Kamloops Therapeutic Riding Association. Ashley is a certified CTRBI (CanTRA), a PATH IntI. Registered Therapeutic Riding Instructor (Path CTRI) and is working on her Equine Canada Coaching certification.
Brandy Saunders
My name is Brandy Saunders. I grew up in the Northern Interior of BC. I was six when I got my first pony, joined Pony Club, and began a life and passion of all things equine. I have ridden and competed on a variety of horses in a variety of disciplines. During my Pony Club years, I had shown in Hunters, Jumpers, Dressage, and then fell in love with 3 Day Eventing.
In 2000, after a stint of travelling in Europe through equine related jobs and working student positions, I moved to the West Kootenay area of BC. Starting a family, an equestrian coaching business with small boarding stables, and going to college at the same time was very intense, but all so worth it!
Due to the Kootenay's relative geographical isolation, work began to establish a successful eventing program in the area. Continuing to develop our training facility has been a dream come true and has allowed our part of the province to become very involved with BC Eventing.  We have a group that travels to compete at 3 Day Events around the province and beyond. I have a wide range of students, from completely recreational to competitive, and love teaching everyone in between. In 2019, I upgraded my certification to EC Competition Coach Specialist – Eventing.
I am also on the board of directors for the BC Eventing Association and the Chairperson of the BCEA Young Rider Program, and I love developing programs for riders of all ages and levels.
I look forward to being part of the BC Summer Games in 2022!!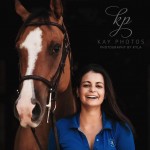 Sil Huber
Sil Huber obtained her A level in Pony Club in 2016 and then proceeded to coach all over BC. While obtaining her English Competition Coach, she also obtained her Western instructor. Sil has a strong focus on safety but loves creating a fun atmosphere for any level rider. Sil's travels have brought her back to her home base in Summerland where she now runs a small lesson facility.  She is beyond excited to take part in this coaching opportunity!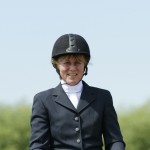 Val McKay
Val is an EC Competition Coach, Dressage Steward and previously Facilitator for: National Coaching Certification Program (NCCP). She came to BC in 2015 from Alberta where she coached for over 15 years at a large equestrian facility and is a current Team Member at Footnote Farms in Langley. Val brings many years experience competing in the Hunter Ring and Dressage Arena to her coaching.  She incorporates varied learning styles in her lessons to make things less complicated (KISS), has a eye for safety and likes to keep things fun.