BC Summer Games Sport Leadership Team
Equestrian Competition at The BC Summer Games would not be possible without the support and dedication of these amazing volunteers
We extend our biggest thanks and appreciation and  are very proud to introduce the Equestrian Sport Team for the 2022 BC Summer Games!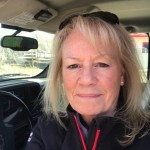 Provincial Advisor for Equestrian: Lynda Ramsay
Lynda is from Kelowna, where she and her husband Daryl operate D & L Equine Services, at Mission Creek Ranch, where they have a busy Coaching, boarding and training facility, primarily working with Event, dressage and jumper clients.  They also have a varied program at the ranch involving Working Equitation and training of young horses.
Lynda brings with her a wealth of experience from the Equine Industry.  She is an EC High Performance Coach, and is a very active EC and FEI Official in 3 Day Eventing and Dressage.
She is excited to help deliver an amazing Summer Games experience to the athletes, families and volunteers in Prince George in 2022.
E Mail Lynda [email protected]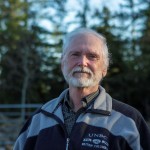 Equestrian Sport Chair: Steven Dubas
Steven lives in Prince George and is currently retired.
He is the proud owner of a five-year-old Quarter Horse which he currently uses mainly for Pleasure Riding but also rode Endurance in Northern BC. He was a HCBC Zone 8 Director for approximately 15 years and has coordinated various events within the Zone such as Equine Education. Steven was active in visiting various riding clubs in the Zone, assisting groups in any way he could. He also took on the position of VP for Industry for HCBC.
Steven was the driving force to re-establish the equestrian element in the Senior Games now called 55+ Games and received the Queens Silver Jubilee Medal for Community development. He is past President of the Prince George Horse Society and Past President of the Tabor Mountain Recreation Society, a multi-use trail system of over 200km of trails in the Prince George area. Steven coordinated various user groups and formally registered these trails with the Provincial Government which will preserve the trails for years to come.
E Mail Steven [email protected]
Discipline Chair for Dressage: Jodie Kennedy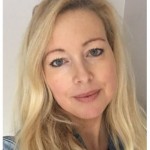 Jodie Kennedy started riding in her youth, in Canadian Pony Club and has achieved the highest level "A".   She has ridden to Grand Prix level with a horse named; Madore, she trained from a 3-year-old.  In 1999, Jodie was one of the Pan American games selection finalists and has been on the Canadian team long list. Jodie teaches secondary school in Prince George, coaches riding and helps organize clinics and horse shows in the Prince George area.
E Mail Jodie [email protected]
Discipline Chair for Eventing: Julie Johannson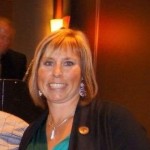 Julie is an EC Level 2 Technical Delegate and current President of the BC Eventing Association.  She is a graduate of the Olds College Equine Science Program and has been involved in the equestrian world since childhood.  While her equestrian journey has taken her to multiple different disciplines, her heart was captured by the sport of Eventing.  Her involvement started as competitor and Organizer until she traded in her boots and spurs for a rule book a number of years ago.  Now she loves engaging with all athletes, coaches and families involved in the Eventing community within BC and works to continue to grow our sport and provide opportunities for everyone to come out and jump.
E Mail Julie [email protected]
Discipline Chair for Jump: Maegan Friess 
Discipline Chair for Para: Stella French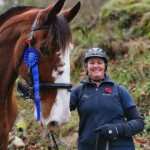 When she was 16, Stella started working at the Powell River Therapeutic Riding Association after they put out a call for volunteers as a new program. She continued to gain experience and passion for therapeutic riding and pursued certification as an instructor. Stella was influenced by Rachel Brameld from Victoria Therapeutic Riding to achieve her certification with CanTRA to teach people with disabilities. Looking ahead to the BC games Stella knows one of the many challenges for the riders will be experiencing all of the "extras" that come along with such a big multi-sport event, such as big facilities and long waits in line while managing the fatigue that they may have due to their disability. Stella hopes that each rider will have a fantastic time participating with so many other athletes from around the province.
E Mail Stella [email protected]
Discipline Chair for Vaulting: Marijean Maher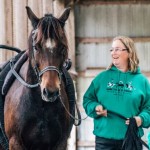 Marijean is the owner/ operator of Triple M Farms.  She has over 40 years of history working with children, youth, and adults, as well as horses. Marijean is certified by the EVABC to instruct equestrian vaulting and by CHA to instruct both English Riding and Western Riding.  She has been running the Triple M Vaulting program for 14 years.  In her spare time, she volunteers as the President of the Equestrian Vaulting of BC.  Marijean has a desire to use horses and vaulting not only to improve skills, but to instill confidence and self-assurance in her students.
E Mail Marijean [email protected]