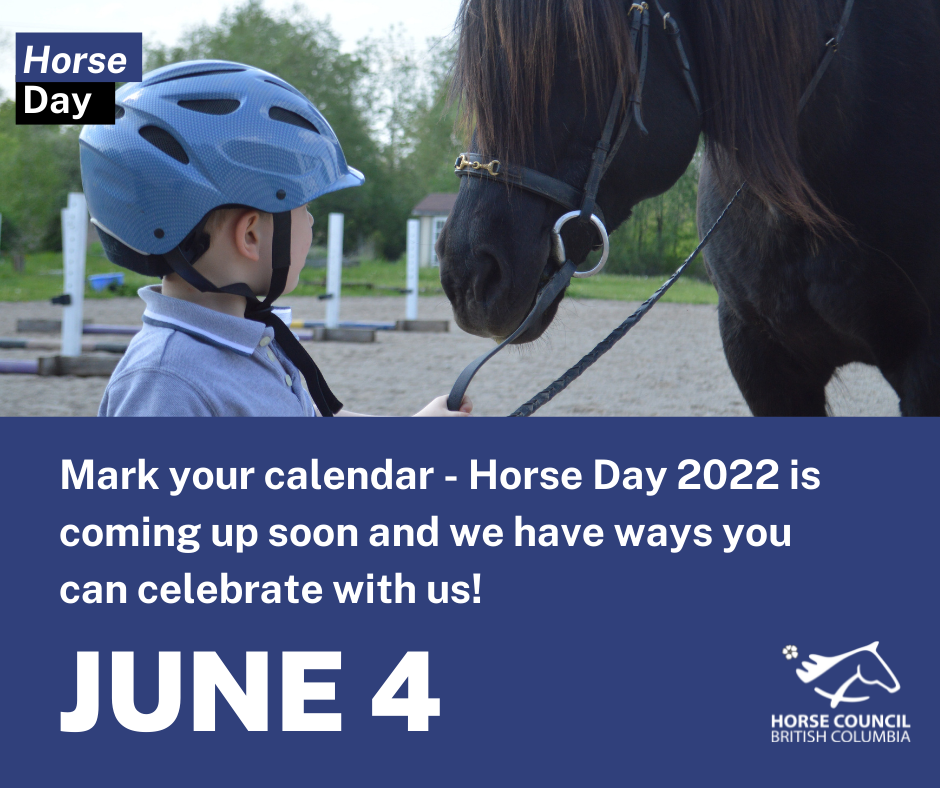 Tell us how you are celebrating Horse Day 2022!
Each year, the first Saturday of June is marked as Canada's National Horse Day. Together, Equestrian Canada (EC) and the Provincial/Territorial Sport Organizations (PTSOs) invite all Canadians to take this unique opportunity to honour, discover and explore the equestrian world. For many Canadians, Horse Day is the chance to get up close and personal with a horse for the first time. Horse Day is also the perfect opportunity to acknowledge the important contributions made by horses in our nation's heritage and how people of all ages and experience levels can continue to enjoy horses in sport and leisure.
Ways to participate:
Use #HorseDay2022 on your social media posts
Share a picture of a horse you love whether you own, lease, ride or admire from afar, and tell us why and what makes them special. Tag us and use the #HorseDay2022 hashtag or email it to [email protected] and we could feature you on our pages.
If your Barn is having a Horse Day celebration, tell us about it!
Alice the Pony has a fun activity for you to do and a chance to win prizes! Kids 12 and under can send their completed word search puzzle to Alice at [email protected]. Two winners will be randomly selected for a prize! Click here for the word search puzzle!