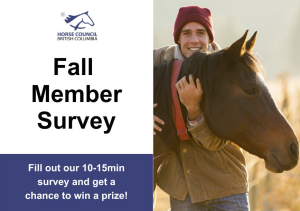 We encourage you to take part in our Fall 2023 Membership Communication-Based Survey!
QR Code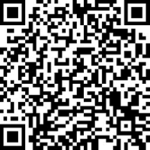 Hello members!
Horse Council BC is conducting our first ever Fall 2023 Communications-Based Survey across our entire membership. This is an excellent opportunity to provide your input on the programs and services provided to you through our organization. By participating, you can help ensure that you are getting the absolute most out of your membership with us. Moreover, those who have completed the survey will be rewarded with the chance to win 1 of 5 available prizes! All that we require from you is a few minutes of your time and your honest feedback. For more information and to fill out the questionnaire, please visit the link below.
Survey Link
https://www.surveymonkey.com/r/FN5JYNZ
To reward you for your participation, you can be entered for a chance to win one of our amazing prize options! This includes one of the following:
1 year individual HCBC membership (2 giveaways)
$100 gift card to the HCBC store (2 giveaways)
$100 Visa gift card (1 giveaway)
Please make sure to fill out the 10-15 minute questionnaire by October 31st 2023.