All individual HCBC members living in BC are eligible to purchase the following optional insurance benefits upon joining. The optional insurance benefits are in force twenty-four hours a day, seven days a week and cover members anywhere in the world.  All insurance programs are provided by Acera Insurance.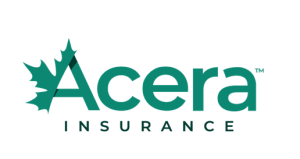 Disclaimer: The insurance coverage included and/or available as an option with your HCBC Membership is provided to you by Acera Insurance Services Ltd.  HCBC is not licensed to sell or provide counsel on the insurance coverage.  Please contact Acera Insurance directly for any questions regarding coverage, limitations or exclusions at 1-800-670-1877 (Equine Department). By purchasing optional insurance you are providing consent for your information to be gathered and shared with Acera Insurance to issue your policy. If you have any questions please contact [email protected].
OPTIONAL HORSE COUNCIL BC MEMBER INSURANCE BENEFITS
Additional Accidental Death and Dismemberment
Provides Additional Accidental Death & Dismemberment: Provides an additional $75,000 Principal Sum AD&D, fracture benefit of $5,000/$2,500 principal sum (helmet/no helmet) and Dental benefit of $5,000 principal sum. Under 75 Years of Age Only. Not available to US Residents.
Cost – $45.00
Information About Optional ADD FAQ
Members Named Perils Insurance
Covers the death of an owned horse resulting from causes such as fire, lightning, collision/overturn of a conveyance in which a horse was being transported. It also extends to windstorm/hail, earthquake or flood, attack by a dog or wild animal, collapse of building, result of government authority and more. This insures up to a maximum of $10,000 which can be applied regardless of the number of horses owned. Losses are restricted to one claim per year. Not available to US Residents.
Cost: $25.00
Emergency Life Saving Surgery (ELSS) and Emergency Stabling Expense (ESS) are optional insurances offered when purchasing MNP Insurance. For more information on these insurances, please refer to the information sheets below.
Members Tack Insurance
Insures tack and equipment from loss or damage anywhere in North America. Limit – .$10,000 ($500 deductible). Does not cover clothing or protective equipment worn by riders, wear & tear/abuse, mysterious disappearance or horse drawn vehicles. Not available to US Residents.
Cost: $50.00
Weekly Accident Indemnity Insurance Member Only
This exclusive insurance policy provides income replacement in the event you are unable to work due to an accident. Coverage is in force 24 hours a day/ 7 days a week and includes (but is not limited to), injuries arising from an equine related incident.
The policy will provide up to $500.00/ week in income replacement for up to 26 weeks. (Some restrictions apply)
To qualify for this special program and be eligible for benefits, you must meet the following minimum requirements:
Be a resident of Canada.
Be a member in good standing of your provincial equine association;
Be employed full time (minimum of 25 hours a week with a single employer); and
Be under the age of 70 years old; and
Filed an income tax return to Canada Revenue Agency in the most recent year.
The combined benefit from this policy and all other benefits available to you (WCB/WSIB/CPP/ Employer Group Programs, etc.) cannot exceed 75% of reported gross income to Canadian Revenue Agency in the most recent taxation year.
Cost: $195.00
Further questions regarding your HCBC Membership Optional Insurance can be directed to Acera Insurance Service Ltd. the official insurance provider for Horse Council BC:
Acera Insurance
1-800-670-1877
Equine Department