JOIN OR RENEW FOR 2021 COVERAGE! 
2021 Youth Associate – $47.00(with tax)
2021 Adult Member – $62.00 (with tax)
2021 Family – $150.00(with tax)
Print the 2021 Membership Form
CONDITIONS:
Membership is non-refundable. This membership expires December 31st every year and provides up to  $5 million personal liability insurance. Membership may include registered participant status and associated privileges in Equestrian Canada. Please note: This is NOT your Equestrian Canada Sports License – this must be purchased separately through Equestrian Canada.
Horse Council BC may use the contact information collected for the purpose of providing me with information related to my membership. Email consent is required to access your online account and reset your password. Newsletters and special promotions can be opted out of at any time through the unsubscribe button or contacting the office.
If you have any questions before purchasing please call the Horse Council BC office at :1-800-345-8055 and we would be happy to help.
**Please note: The HCBC has moved to a new online system! If you are a returning member, please click the reset password button and do not make a new account. If you are having any issues please email [email protected] or call the office at 1-800-345-8055. We hope you love the new system!**
JOIN HCBC AFFILIATES WITH YOUR HORSE COUNCIL BC MEMBERSHIP!
When individuals join Horse Council BC online, you can now also join:
Horse Trials BC (HTBC) Available for purchase October 1st 2019
Equestrian Vaulting Association BC (EVABC),
BC Carriage Driving and/or,
Dressage BC.
BC Hunter Jumper Association
at the same time (HTBC not available for family memberships).  Your Horse Council membership card will show you as being a member of these organizations as well. You can also add these organization memberships online after you have already purchased your HCBC membership.  Simply log onto your account online, tick the check box for one or more of the organizations on the Membership Type Page, and follow the Membership Walk Through System.  You will not receive an HCBC card in the mail, but can print one yourself showing you as a current organization member.
---
THE FINE PRINT
Individual  is for youth associates (under 19 years) and adult members (19+ years as of January 1).
Family  is for parents or guardians and their youth children residing at the same address.  Each family member will receive their own membership card. Membership expires December 31st of each year. Family plan will only be available to be purchased at the time of sign up or renewal.  No conversions from Individual Youth Associate or Adult Memberships to Family plan will be permitted.  We apologize for any inconvenience. (Minimum 3 people defined as parent(s) or legal guardian(s) and their youth children residing at the same address. Maximum 2 adult members per family. Each member will receive their own number and card.)
HORSE COUNCIL BC MEMBERSHIP IS NON-REFUNDABLE.
---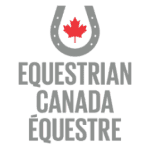 Horse Council BC is proud to be recognized as the provincial sport organization for equestrian by Equestrian Canada.