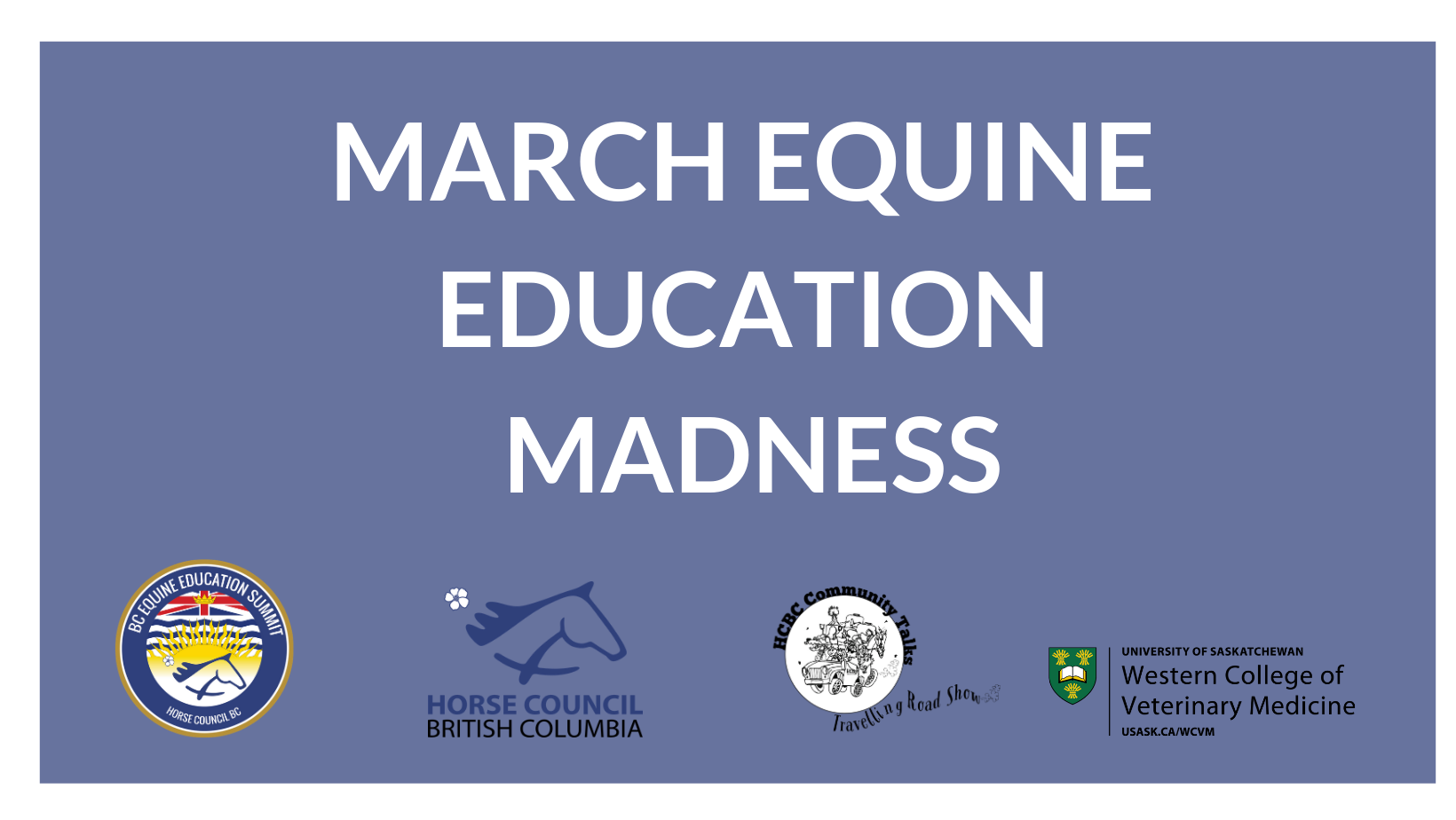 Schedule and Speakers List:
All sessions will take place online at 7pm. To register for all five sessions please click here.
March 1st: The Saddle Doctor, Leslie McGill 
March 8th: Looking Beyond Lameness with Dr. James Carmalt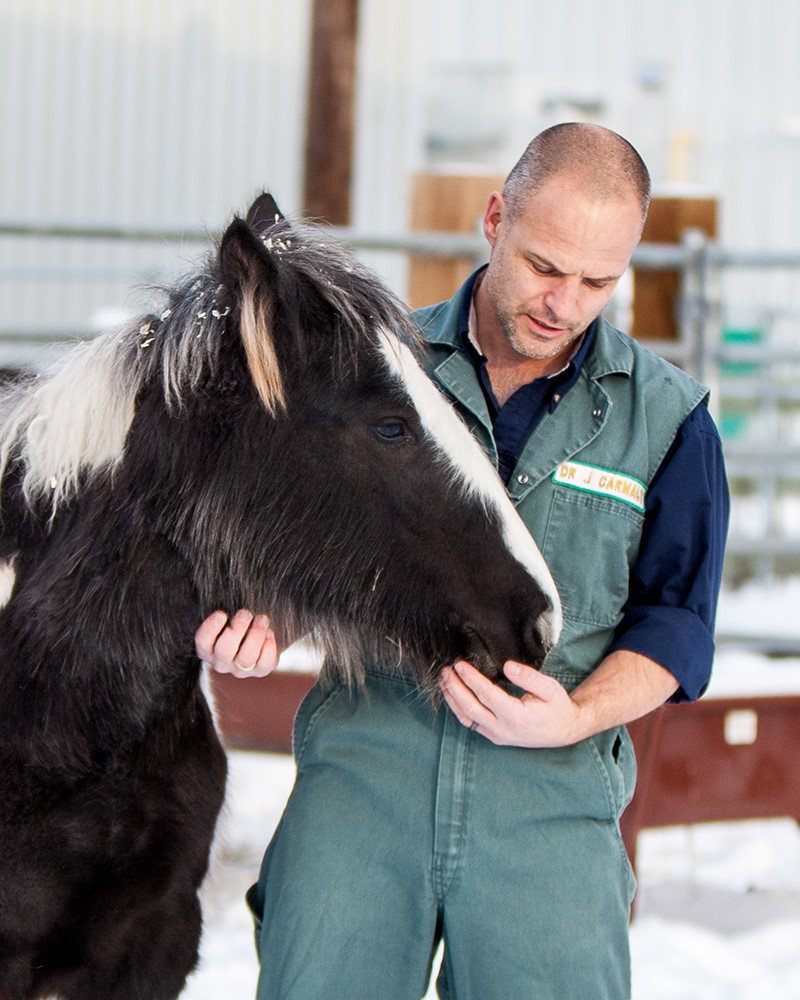 Looking beyond lameness
In this presentation, Dr. James Carmalt urges owners to question whether simple lameness is the only reason behind poor performance in their horses. Dr. Carmalt will ask participants to seriously consider other health issues — such as poor teeth, back pain and temporomandibular (TMJ) disease — as potential sources of pain and decreased performance for their equine partners.
Dr. James Carmalt
MA, VetMB, MVetSc, PhD, FRCVS, DABVP (Equine), DAVDC (Equine), DACVSMR (Equine), DACVS
After graduating from the University of Cambridge in 1998, Dr. James Carmalt came to Western College of Veterinary Medicine (WCVM) for a large animal medicine internship. In between time spent in Australia working in general practice and an equine speciality practice, Dr. Carmalt completed two WCVM residencies in equine practice and large animal surgery. In 2007, he joined the WCVM faculty where he directs the ACVS large animal surgery residency program and is an equine surgery professor. Dr. Carmalt travels extensively to work in private practices and academic institutions internationally. He has authored over 90 peer-reviewed publications and has presented his research at more than two dozen international conferences. His main research areas are equine pituitary pars intermedia dysfunction (PPID), equine dentistry (temporomandibular joint disease or TMJ), and evidence-based medicine.
March 15th: "A heavy burden: obesity and associated health risks in horses" with Dr. Julia Montgomery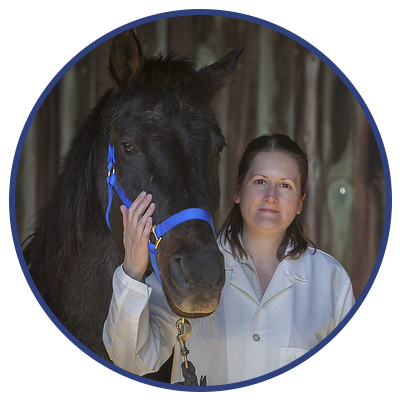 Dr. Julia Montgomery, MedVet, PhD, Diplomate ACVIM (Large Animal) Western College of Veterinary Medicine (WCVM), University of Saskatchewan
Dr.  Montgomery is an assistant professor in the WCVM Department of Large Animal Clinical Sciences and a board-certified specialist in large animal internal medicine at the WCVM's Veterinary Medical Centre in Saskatoon, Sask. After graduating from the School of Veterinary Medicine Hannover, Germany, in 2003, Dr. Montgomery undertook a one-year clinical internship at Virginia Tech Marion duPont Scott Equine Medical Center in Leesburg, Va. Her next move was to the University of Prince Edward Island in Charlottetown, P.E.I., where she completed a three-year residency in large animal internal medicine and a PhD degree at the Atlantic Veterinary College. Dr. Montgomery worked as a postdoctoral fellow in the WCVM's Department of Veterinary Biomedical Sciences from for two years before joining the college's faculty and clinical team in 2013. Her teaching areas include large animal internal medicine as well as veterinary anatomy with a focus on large animal comparative anatomy. She has a special clinical interest in respiratory, gastrointestinal and metabolic diseases of horses and equine nutrition. Her current research includes two research streams in the areas of equine internal medicine (equine asthma; equine metabolic syndrome; use of capsule endoscopy in horses) and equine rehabilitation.
March 22nd: "Silent suffering: Lack of REM sleep in horses" with Dr. Christine Fuchs
Dr. Christine Fuchs is a Veterinary Specialist for Horses at Equine Clinic in Luesche.
Dr. Fuchs and her team of scientists set out to research sleep deprivation in horses. Sleep is essential for life. The quality and quantity of a horse's sleep directly affects their health and well-being. However, sleep is rarely considered as part of a horse's management plan. This study has found that poor management or physical problems can lead to horses becoming sleep deprived and at risk of serious injury. Dr. Fuchs presented their findings at the 14th International Society of Equitation Science (ISES) conference in Rome. Dr. Christine Fuchs and Dr. Anna-Caroline Wöhr received the 2018 Boehringer Ingelheim Animal Welfare Medal in recognition of outstanding research in animal health for their work.
March 29th: "Equine Hoof Care" Brought to you by The Western Canadian Farriers Association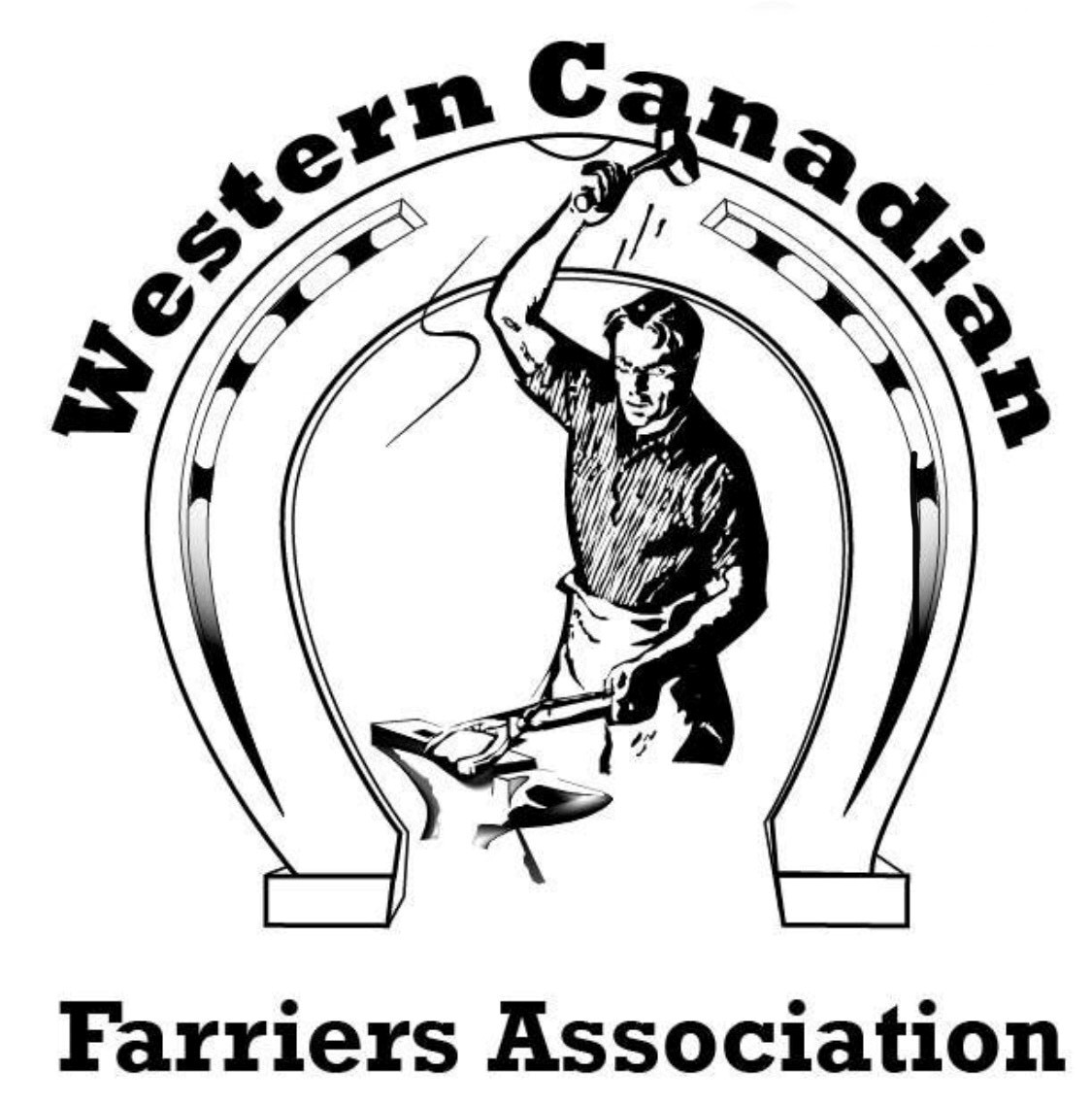 The WCFA is a nonprofit organization that was formed in 1983, with a goal to inform and educate the public of the quality of Farrier services that are available. Through clinics, competitions, monthly newsletters and meetings, we continually aim to promote a level of excellence in the art of Farrier science.
Topics included:
Anatomy/function and its relation to hoof care
Common foot diseases
Ergonomics and safe working areas
"There is no I in team": working with your vet and farrier
Case studies
Questions